L'Oréal's Chief Digital Officer on Web3, the Metaverse – WWD
PARIS — L'Oréal is laying the groundwork for Web3 and the metaverse, as the beauty industry shape-shifts in phenomenal ways and accelerates toward an "on-chain" model.
"In any environment, [the transformation] is moving from digitalization to virtualization," said Asmita Dubey, chief digital officer at L'Oréal, during her first sit-down interview since starting the job in April 2021.
Her conversation with WWD took place just days prior to the start of the Viva Technology conference, on Wednesday in Paris, where L'Oréal will be present.
Of the digital transformation, Dubey added: "It is moving from O plus O, which is already in the making, to O plus O plus O — which is offline plus online plus 'on-chain' — which is coming on the blockchain because of new technologies. So that is the shift which is happening from Web2 to Web3."
Digital is not new to the world's largest beauty maker, however.
"For the last decade we have been digitalizing the beauty consumer journey, reinventing beauty experiences and elevating beauty journeys," said Dubey.
That has entailed adopting new platforms and developing content for those, accelerating e-commerce and offering new digital services, including augmented reality and artificial intelligence.
"We bring all the science of the last 100 years and the technology there," said Dubey.
Web2 involves the likes of livestreaming, image recognition, AI, voice, SaaS, cloud automation and data flows.
While "Web2 is still very much in deployment," said Dubey, a new digital reality is permeating people's lives. In 2021, numerous forces helped catapult humanity to the cusp of this different digital reality. These include new ways of socializing and working, tech empowerment and the advent of various cryptocurrencies.
"There is a tipping point in terms of creator economy, where the creators have been very platform-dependent, and they want their power back," said Dubey.
Web3 encompasses virtual reality, AR, spatial computing, digital identity and virtual ownership.
Where once the web was closed and centralized, it will open up and become decentralized. Before, the web was driven by the smartphone's look-down era, but now devices will be face-forward, according to Dubey.
"So imagine how the world is going to change," she mused.
"On-chain" is how L'Oréal describes its vision of beauty in Web3.
"We believe firmly that beauty of the future will be physical, digital and virtual," said Dubey. "So there will be different realities, and different utilities will decide what that reality is. The beauty journey will keep evolving."
She foresees a massive creative energy coming with that.
L'Oréal is laying the foundations for on-chain beauty, with gaming serving as a strong springboard, not least since about 45 percent of the approximately 3 billion gamers are female.
"How do you engage with that community and where do we start getting new audiences from there?" said Dubey. "Then there is the question of new immersive experiences."
L'Oréal's on-chain beauty is to be rooted and embedded in the DNA of the group's brands, so it is brand-mapping in the metaverse.
"From there, we are looking at everything with the prism of community, because beauty is so social in nature," she said. "And if this is about a new creator economy, then what is that prism of community for an on-chain beauty?"
Concurrently, immersive beauty is moving from 2D to 3D, especially as computing technologies and 5G connectivity come in.
"We are focused on the new visual codes of beauty," said Dubey. "How will beauty manifest itself?"
That could be as avatars with futuristic, cocreated looks or Web3 brand experiences. NYX Professional Makeup, for instance, which in Web2 has a huge following on Instagram, is becoming a "record label for creators" in Web3.
"It means more 3D creation, more immersive creation and more empowered status of those creators with owning their own creations, looks and beauty," said Dubey.
Yves Saint Laurent Beauté will drop some social tokens for visitors at VivaTech.
Dubey called Mugler a metaverse-native brand, with its tag line, "The real world just isn't enough."
"They will do activities around play-to-earn, bring in collectibles and a future vision of beauty," she said. "And then they will loyalize their consumers within that.
"It's all about testing, learning and playing," added Dubey, of activations in the web's next generation, some of which will be shown at VivaTech.
Building ecosystems and partnerships are key to this. That could be with big tech as well as new Web3 players, such as OpenSea, the leading NFT marketplace. L'Oréal has also partnered with startups including Animaze and Impact+. More long-standing partners BreezoMeter and SleepScore Lab will be at VivaTech, too.
"These kinds of new collaborations are really something we feel is going to be the future of how we can provide our consumers data that can help them not just understand their wrinkles and pores, but from the inside out understand how they can build programs for their skin health for the future," said Guive Balooch, head of the L'Oréal tech incubator, in a separate interview.
For VivaTech, L'Oréal's digital and tech teams collaborated "to serve the purpose of understanding the future of beauty, O to O to O," said Balooch. "We are building a strong story around online and offline."
To showcase the future of customization, there will be, for instance, YSL Beauté's Rouge Sur Measure, AI-powered, at-home lip color personalization technology.
"We started adding new features to Perso, where you can now share trends," said Balooch. "It's almost a way of creating micro-influencing — even if it's within [one's] own community — to try to have real-time ability to make trends."
L'Oréal is to exhibit at Vivatech the future of O plus O diagnostics, such as Lancôme Shade Finder for foundation matching. This can detect up to 22,500 unique skin shades and is available in-store and online in more than 30 countries. Balooch called it "inclusive technology."
"We have a new version online, which is using a 360 [degree] video of your face," he said. Lancôme is also showing its Skin Screen technology.
YSL Beauté's Scent-Sation technology will be unveiled at VivaTech. The fruit of a collaboration with EMOTIV, it's a headset that measures EEG, making the device able to track consumers' emotional responses to scent families in order to make fragrance recommendations.
"We built an algorithm that has 95 percent accuracy," said Balooch.
To illustrate the hair salon of the future powered by tech, there will be the L'Oréal Water Saver, which is to be rolled out to 15,000 locations this year and 40,000 in 2023.
"This should help us save on average over 1 billion liters of water per year in the salon and save electricity without eliminating the joy of washing and rinsing the hair," he said.
Lancôme will spotlight its Absolue Dual-LED Youth Treatment, which uses patented LED light therapy to dispense the product formula.
Skinceuticals Pro 1:1, which gives people complimentary, private one-on-one video consultations with professional medical aestheticians, will be on display, as well.
"For us, the focus is to shape the future of beauty," said Dubey.
For more, see:
L'Oréal's Nathalie Gerschtein Talks Human Magic,& Connection
Beauty Giants, Including L'Oréal and Unilever, Join Russia Boycott
iClick Interactive Releases Metaverse Livestreaming Mobile App Arohar
Brings livestreaming to the metaverse for the first time
HONG KONG, June 27, 2022 /PRNewswire/ — iClick Interactive Asia Group Limited ("iClick" or the "Company") (NASDAQ: ICLK), a leading enterprise and marketing cloud platform in China that empowers worldwide brands with full-stack consumer lifecycle solutions, today announced the launch of Arohar, its proprietary live streaming enhancement mobile application that integrates AI, AR and interactive 3D avatars to bring a brand new metaverse-based live streaming experience to users. iClick's flagship product, Arohar, for KOL promotion in overseas markets represents a new SaaS paradigm for live streaming.
According to the global consulting firm PricewaterhouseCoopers ("PwC"), the metaverse-related market is estimated to reach USD467.4 billion by 2025. Featuring immersive virtual backgrounds and effects, and the ability to create real-time facial animation avatars through AR technology, Arohar's all-in-one livestreaming solution marks iClick's first step into the metaverse market. Arohar currently enables users to access Meta and other overseas metaverse platforms, and future upgrades will help accelerate the development of the metaverse ecosystem and promote the transformation of the live streaming industry.
Arohar brings exciting new features to livestreaming including 3D avatars with AR facial micro-expression tracking and real-time facial animation and immersive virtual backgrounds through the AI image processing technology. Arohar is able to instantly detect the physical features of the live streamer and generate a clear virtual likeness and background without a green screen. Through these innovations, Arohar delivers a cutting-edge metaverse livestreaming experience that allows users to enjoy eight key features:
Access to high quality virtual backgrounds;

Create real-time animated 3D avatars;

Enhance facial features with beauty and makeup filters;

Use multi-scene switching to ensure smooth and attractive live streaming;

Remote control of live streaming via App or Bluetooth;

Share mobile game streams with friends and fans seamlessly via screen sharing;

Enhance live streams through built-in massive live streaming resources;

Support live streaming to multiple social media platforms such as Facebook Live, YouTube, Twitch, Twitter, Instagram and more.
Frankie Ho, iClick's President of International Business said, "We are very excited to announce the overseas launch of Arohar, a breakthrough solution that empowers metaverse livestreaming under our 'SaaS+X' business model. Arohar will be a key driver in our overseas market strategy as we focus on innovation to drive robust growth. iClick will continue to seek business opportunities in the metaverse while further accelerating the development of our SaaS product matrix to address brands' challenges in the face of rapidly evolving business models and market."
Arohar is now available on Google Play Store and Apple App Store in North America. For more information, please visit arohar.app.
About iClick Interactive Asia Group Limited
Founded in 2009, iClick Interactive Asia Group Limited (NASDAQ: ICLK) is a leading enterprise and marketing cloud platform in China. iClick's mission is to empower worldwide brands to unlock the enormous market potential of smart retail. With its leading proprietary technologies, iClick's full suite of data-driven solutions helps brands drive significant business growth and profitability throughout the full consumer lifecycle. Headquartered in Hong Kong, iClick currently operates in eleven locations across Asia and Europe. For more information, please visit https://ir.i-click.com.
Safe Harbor Statement
This announcement contains forward-looking statements, including those related to the Company's business strategies, operations and financial performance. These statements constitute "forward-looking" statements within the meaning of Section 21E of the Securities Exchange Act of 1934, as amended, and as defined in the U.S. Private Securities Litigation Reform Act of 1995. These forward-looking statements can be identified by terminology such as "will," "expects," "anticipates," "future," "intends," "plans," "believes," "estimates," "confident" and similar statements. Such statements are based upon management's current expectations and current market and operating conditions and relate to events that involve known or unknown risks, uncertainties and other factors, all of which are difficult to predict and many of which are beyond the Company's control. Forward-looking statements involve inherent risks and uncertainties. A number of factors could cause actual results to differ materially from those contained in any forward-looking statement, including but not limited to the following: the Company's fluctuations in growth; its success in implementing its mobile and new retail strategies, including extending its solutions beyond its core online marketing business; its success in structuring a CRM & Marketing Cloud platform; relative percentage of its gross billing recognized as revenue under the gross and net models; its ability to retain existing clients or attract new ones; its ability to retain content distribution channels and negotiate favourable contractual terms; market competition, including from independent online marketing technology platforms as well as large and well-established internet companies; market acceptance of online marketing technology solutions and enterprise solutions; litigation and negative publicity surroundings China -based companies listed in the U.S.; effectiveness of its algorithms and data engines; its ability to collect and use data from various sources; its ability to comply with existing or future laws and regulations related to data protection or data security; ability to integrate and realize synergies from acquisitions, investments or strategic partnership; the duration of the COVID-19 outbreak, including the emergence of COVID variants, and its potential impact on the Company's business and financial performance; fluctuations in foreign exchange rates; general economic conditions in China and other jurisdictions where the Company operates; and the regulatory landscape in China and other jurisdictions where the Company operates. Further information regarding these and other risks is included in the Company's annual report on Form 20-F and other filings with the SEC. All information provided in this press release and in the attachments is as of the date of this press release, and the Company undertakes no obligation to update any forward-looking statement, except as required under applicable law.
For investor and media inquiries, please contact:
iClick Interactive Asia Group Limited
E-mail: press@i-click.com
The Foote Group
Philip Lisio
E-mail: phil@thefootegroup.com
View original content to download multimedia:https://www.prnewswire.com/news-releases/iclick-interactive-releases-metaverse-livestreaming-mobile-app-arohar-301575567.html
SOURCE iClick Interactive Asia Group Limited
Infosec leaders decode new workspace opportunities in Metaverse – Back End News
True to its vision of ensuring cybersecurity in the Philippines, the Information Security Officers Group (ISOG) conducted the second installment of its 2022 virtual Metaverse forum series on June 23.
Anchored on the overall theme of "Traversing Beyond the Realm of Cyberspace." the seconnd Metaverse forum focused on the discussions of the adjustment of each enterprise in the new norm and the measures being done in the integration of the metaverse in their operations. The virtual forum presented diverse and radical insights and significant business opportunities and solutions from great minds.
"This forum underscores our initiative and effort to design, create, and sustain a unified solution in the undertaking of Metaverse in the banking industry. We continue to collaborate with our partner institutions and stakeholders to address concerns and promote safe and effective use of the metaverse for business," said Archie Tolentino, ISOG President and Landbank of the Philippines' Chief Information Technology Security Officer.
ISOG forum zooms in on securing banking industry in Metaverse
ISOG to hold 2022 Metaverse forum, Cybersecurity Excellence Awards
Joining this virtual forum are field experts, decision-makers, and cyber leaders including banking Metaverse pioneer in the Philippines, Union Bank Senior Executive Vice President, Chief Technology and Operations Officer, and Chief Transformation Officer Henry Rhoel Aguda.
Zero Trust
Cybersecurity professionals also gained insights into the Data Reliability & Accessibility within the Security Framework delivered by Arnie Alvarez, the Chief Technology Officer and IT Director of the Enterprise Business Group of Huawei Technologies Philippines. They also gained perspectives on the Bangko Sentral ng Pilipinas (BSP) 'Financial Services Cyber Resilience Plan presented by Mhel Plabasan, chief person for the agency's supervision of technology and cybersecurity risk including emerging technologies.
Forum delegates have imparted a knowledge of the concept and implications of the Metaverse and the significance of artificial intelligence in ensuring cyber security through the presentation of Tony Jarvis, Director of Enterprise Security (APJ) of Darktrace. Meanwhile, Palo Alto Network's Field Chief Security Officer Ian Lim tackled Zero Trust as a guiding principle in securing an organization's journey into the Metaverse. More exciting Metaverse topics were presented by Exceture's Chief Information Security Officer and Head of Information Technology Consulting & Software Engineering Mario Demarillas, and BlueVoyant's Chief Operating Officer Tal Blaustein.
Forum delegates were also engaged in a comprehensive panel discussion entitled "Decoding the New Workspace in the Metaverse". It was an avenue where industry experts addressed concerns and queries about the virtual presentations. Joining the first panel were Unionbank's Henry Aguda, Darktrace's Tony Jarvis, BSP's Mhel Plabasan, and Huawei Technologies Philippines' Arnie Alvarez. The second panel discussion with the topic "The Metaverse: Revolutionizing Opportunities" was headlined by Palo Alto's Ian Lim and Exceture's Mario Demarillas. Both panels were moderated by SQrity Consulting CEO & President, Ricson Singson Que.
Two more forums
"To make the most of the opportunities in the Metaverse without sacrificing any aspect of the business, it is crucial for information security professionals to be equipped with the right knowledge of this new digital ecosystem. Rest assured that ISOG will support them as they continue protecting cyberspace," said ISOG's Vice President Chito Jacinto.
The second installment of the virtual cybersecurity forum was supported by the Bangko Sentral ng Pilipinas, Bankers Association of the Philippines, National Privacy Commission, and the Department of Information and Communications Technology. The last two virtual forums of this series are slated for July 21 and Sep. 1.
Since 2015, ISOG has been organizing programs and events to strengthen cybersecurity awareness and secure network infrastructure in the Philippines. For more details about ISOG and its campaigns, visit ISOG's official website at http://www.isog-org.ph and socials at LinkedIn: ISOG (Information Security Officers Group), Facebook: ISOGPH, and YouTube Channel: ISOG SUMMIT.
Related Stories
CMO, Telecom News, ET Telecom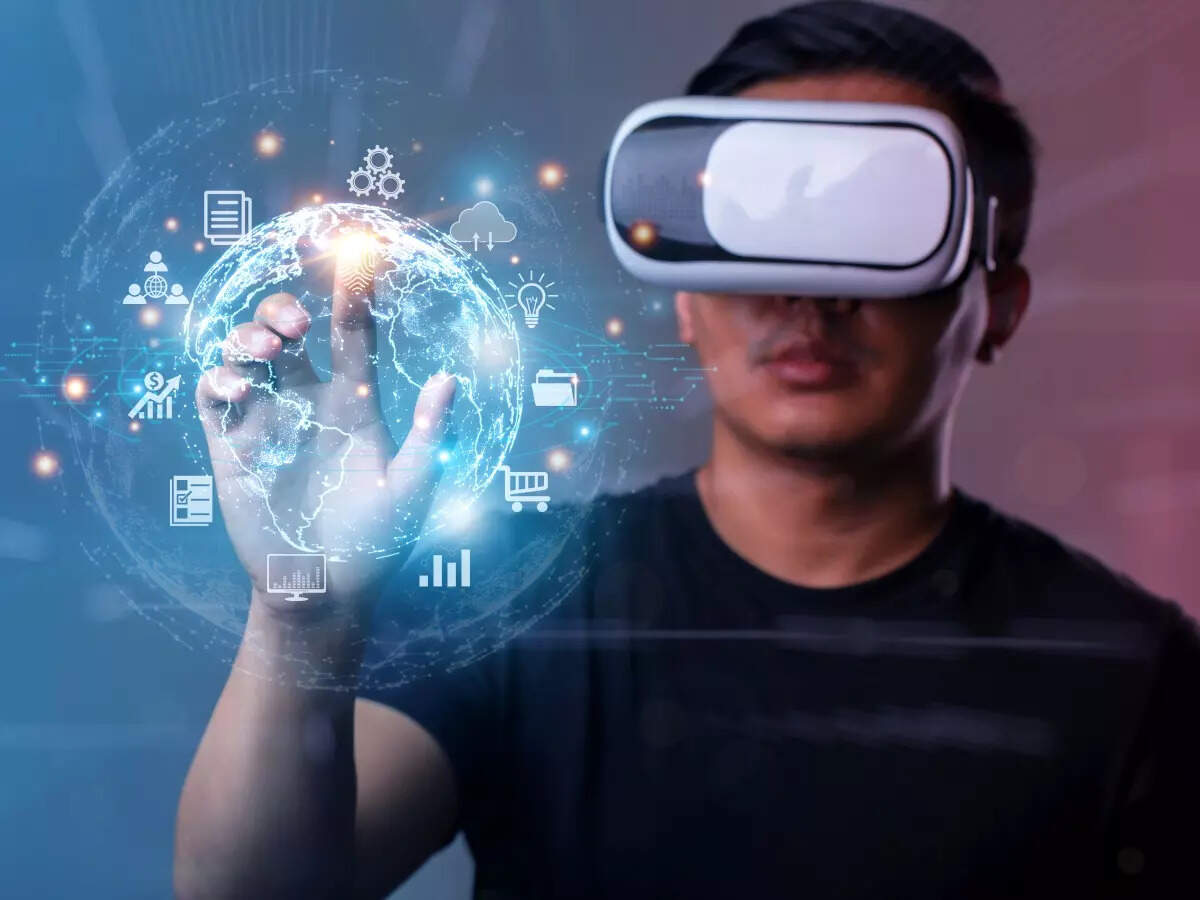 MUMBAI: Vodafone Idea (Vi) is evaluating opportunities on the Metaverse to enhance customer experience, a senior executive said, as the telecom operator tries to stem user drift and pushes to regain subscriber market share.
Vi is "keenly following this emerging technology to see how it evolves," said Avneesh Khosla, chief marketing officer, Vodafone Idea. "We believe it has the potential to deeply engage with consumers and enhance their digital experience," Khosla told ET.
Metaverse will enable deep engagement in genres such as gaming, entertainment, retail, education, e-commerce, and social networking, he added.
However, Khosla pointed out that to enable immersive experiences, it was "imperative" that the devices ecosystem achieve scale and economies quickly to reach critical mass.
Rival Bharti Airtel became the first operator in India to foray into the Metaverse through its Xstream multiplex.
Analysts said telcos will look at Metaverse differently for their business-to-consumer (B2C) and business-to-business (B2B) segments.
For B2C, the platform will eventually culminate in faster adoption of the telcos' 5G services, which are expected to be rolled out by the end of this year.
Prashant Singhal, global TMT emerging markets leader at EY, said: "Right now, no one (retail customer) is asking for 5G. But once you offer experiences enhanced by faster speeds, low latency and more bandwidth, the consumer will start using it. That's what we saw happen with 4G as well."
For the B2B segment, which is expected to drive revenues in the near term once 5G rolls out, analysts expect telcos to team up with stakeholders to develop use cases for the Metaverse.
Video conferencing is one of the most logical applications integrating Metaverse into the enterprise offerings of telcos.
Globally, telcos have used the Metaverse to solve various problems.For example, Japanese telecoms giant NTT has created a "digital twin" of the Tour de France to give operations staff real-time visibility of race data to ensure the continuity and safety of the cycle race and to provide insightful visualisations and immersive fan experiences.
A digital twin is a digital replica of a physical entity connected seamlessly to enable transfer of real-time data. The concept can be applied to smart factories to monitor machinery, for inventory management at warehouses, and even for surgery preparation and planning, experts said.